Meet Dr. Daniel Burgdorf (Dr. Dan)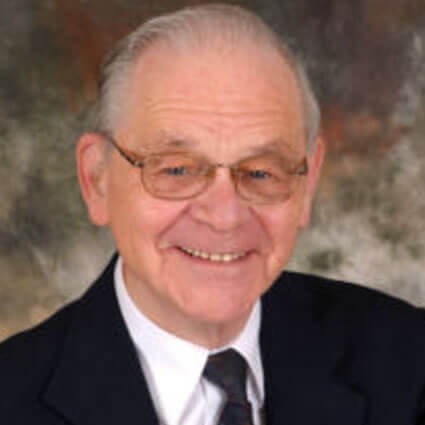 "At 14, I fell off the back of a pickup truck and landed flat on my back. It knocked the wind out of me. Within two or three years after that, I began to develop migraine headaches that were so severe to the point that I couldn't go to school in the morning."
Dr. Dan's teacher would say, "If you just get up, get dressed and come to school, the headache will probably go away." His headaches didn't go away and he ended up taking aspirin, which was all that was available at the time.
Experiencing the Effects of Chiropractic
After high school, Dr. Dan joined the Air Force, and was still having headaches. He was told, "When you learn to like your job, your headaches will go away." They didn't. Dr. Dan relied on over-the-counter pain medication until one day, his mother-in-law suggested that he see a chiropractor.
Dr. Dan and his wife Jean were in Cape Cod at the time. The cape only had one chiropractor, and he used upper cervical adjusting. Although Dr. Dan's headaches didn't go away immediately after chiropractic care, he experienced some positive changes.
Within a year, Dr. Dan experienced a reduction in the severity and frequency of his headaches. "It took about two years before I could say to myself, 'I am a human being who might have a headache. Before, I was a headache who is a human being.'"
Deciding on the Chiropractic Path
After getting out of the service, Dr. Dan turned down an offer to work at his father-in-law's furniture store and decided to attend Palmer College of Chiropractic. Dr. Dan and Jean had three children at the time when they moved to Davenport, Iowa.
While at Palmer, Dr. Dan served as the class president as well as vice president and treasurer of their class.
In addition to his Doctor of Chiropractic, Dr. Dan is certified in the upper cervical technique.
Helping Patients Feel Comfortable
Dr. Dan understands that people may feel nervous about visiting the doctor. When you meet with him, you'll quickly notice that he's easy to talk to and friendly. He'll answer any questions you have and seek to ensure you have a pleasant experience.
EXPLORE CHIROPRACTIC
Outside the Office
When he's not at the practice, Dr. Dan enjoys spending time with his wife Jean. They regularly attend mass at St. Paul's Catholic Church. He also loves traveling and enjoys gardening, woodworking, sailing, antique cars and reading. Dr. Dan routinely has one or two books going at a time.
Dr. Dan and Jean enjoy spending time with their six children and 15 grandchildren.
Contact Burgdorf Specific Chiropractic to book an appointment with Dr. Dan!
---
Dr. Daniel Burgdorf | (315) 336-6761